Available in heights from 3 feet to 9 feet high with extended lengths available by special order.
---

Used to extend the height of existing Gondola Shelving System with heights starting at 6 inches to as high as 48 inches or 4 feet high.
---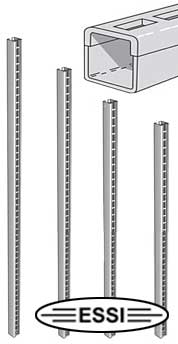 Wall mountable upright less then half the girth as a Basic Upright. Mounts to a wall best in 4 foot increments as wall studs are a standard 16 inches apart.